Monitor RMC Dispatches
Ready Mix Concrete is carried in in-transit mixers (RMC Drum) mounted on the trucks and delivered to work sites. The in-transit mixer preserves the quality of concrete mix till it reaches the construction site and this requires the mixer to be constantly rotating in the transportation.
Drum halts or mixer engine failures in the transportation results in bad quality RMC and often results in rejection by customers. This required precise monitoring of the complete transit.
Drum Sensor – Track with ease and never miss an alert.

Dispatch Reporting – Account for all RMC dispatches from your batching plant.

RMC Events – Get instant alerts on Loading, Unloading & Drum status changes.
By deploying this solution, the RMC business will gain great control by monitoring everything from Web application from anywhere! And will be able keep quality delivery promises, timely deliveries and stop fuel pilferage.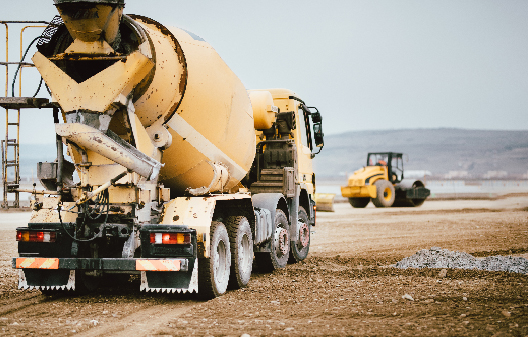 Drum Mixer Sensors
We have developed Drum Sensors that senses the RMC Mixer drum rotations and converts the information into digital events such as Loading, Unloading, Back Engine ON/OFF. This sensor integrated to GPS Tracker through a specialized interface. Drum monitoring business intelligence is implemented in the Cloud server.
Solution components
We deploy highly sensitive GPS hardware manufactured in Europe. The GPS based distance calculations are proven for higher accuracy, thus making it a dependable metric in comparison to factory fitted vehicle Odometer. The GPS hardware we use is IP 67 compliant; meaning it is dust proof, water spill proof and can withstand harsh operating environments. Tracking unit is powered by backup battery to help in stolen vehicle recovery. It can store nearly 15 days of data when GPRS connectivity is not available. So, you will never loose even a single minute data.
IP67 grade drum sensor working on hall effect principle. It senses the Drum Engine status, rotation direction and drum RPM. Customizable output options to integrate with various tracking hardware.
Our Digital Fuel Level Transmitter gives less than 1mm accuracy levels in fuel level sensing.
Employs innovative mechanical design to easy-fit any fuel tank without welding and other hurdles. It is IP 67 compliant and thus is made to work in harsh conditions.
FleetOR is a cloud based Web application, that can handle any huge traffic on demand. It is built over Google Cloud Platform & it employs Load balanced servers to handle diverse hardware and any number of connected vehicles. Client application (in web browser) is very light-weight and based on push server to relay timely updates and events instantly as and when they occur.
FleetOR android app has intuitive UX with push notification powered by Google's Firebase. Instant alerts are delivered as push notification, just like Whatsapp messages. Powered by Google Cloud Platform backend, the app is lightening fast and very user friendly.
Our Fuel Monitoring & Vehicle tracking solution is one of the best Telematics solutions in India and our current channel partners include an European auto giant manufacturing trucks in India.

Fuel monitoring is time tested for less than 1% error in fuel level detection in vehicles. It has been deployed in various Trucks, Cranes, Diesel Generators & Storage tanks.